Digital Marketing Agencies Of Many Forms
Choosing a digital marketing agency can be hard, especially after you have burnt your fingers in the past! Choosing the right agency that fits perfectly with your business is like finding a tailor fit clothing in a shopping mall – it's not like it can never be found but it just needs time.
Your Homework Before Choosing A Digital Agency.
Before you get into a conversation with any agency, here's your homework you need to complete:
Understand your goals and objectives from the agency – Having clarity on what is to be delivered for the business will not only help you, but will also set clear expectations to the agency you will be working with. It is the most crucial step as having objectives that change will not give a true indicator of performance.
What are your marketing budgets?  – Based on your set goals plan out an estimated ROI factor that you would like to achieve. Consider the LTV (LifeTime Value) in case your business into acquiring new customers. Most often than not – this step can also be discussed with the agency you choose. They can help you get a sense of market benchmark pricing in the segment you are targeting.
How soon do you want to achieve your goals? (Let's be realistic)

Do you have the business adherence to service/cater to the goals being set?

Is it the most optimal result?

What are historical benchmarks for digital marketing activities? (Starting fresh – how do you go about this?) – It is good to be aware of what to expect. You cannot aim at a random figure and expect it to be met. The goals have to be realistic and time bound. If this is your first time at digital marketing, your offline business is your closest yard stick. 
Do you have the bandwidth or a team who can work with the agency? – One of the biggest mistakes businesses make (especially startups) is to hire and forget. This won't lead any teams anywhere. For a business to succeed you will need someone who will act as a POC from your end with the agency who can keep track of the larger picture.
Are you ready for the commitment? – If you are getting into digital for the very first time, please be aware that you are opening up a new channel for your business. It needs additional effort and time. Agencies can only help paving the right way but cannot see processes beyond a certain point.
How long are you willing to give before you evaluate? – Like every other business, setting up digital marketing campaigns that yield results takes time. If you are looking at Search Engine Optimization you would need at least a good 2-3 months to see the movements while a small scale Pay Per Click or Search Engine Marketing takes anywhere from 1-3 months (from start to finish) to get into delivery mode. Plan your evaluation accordingly.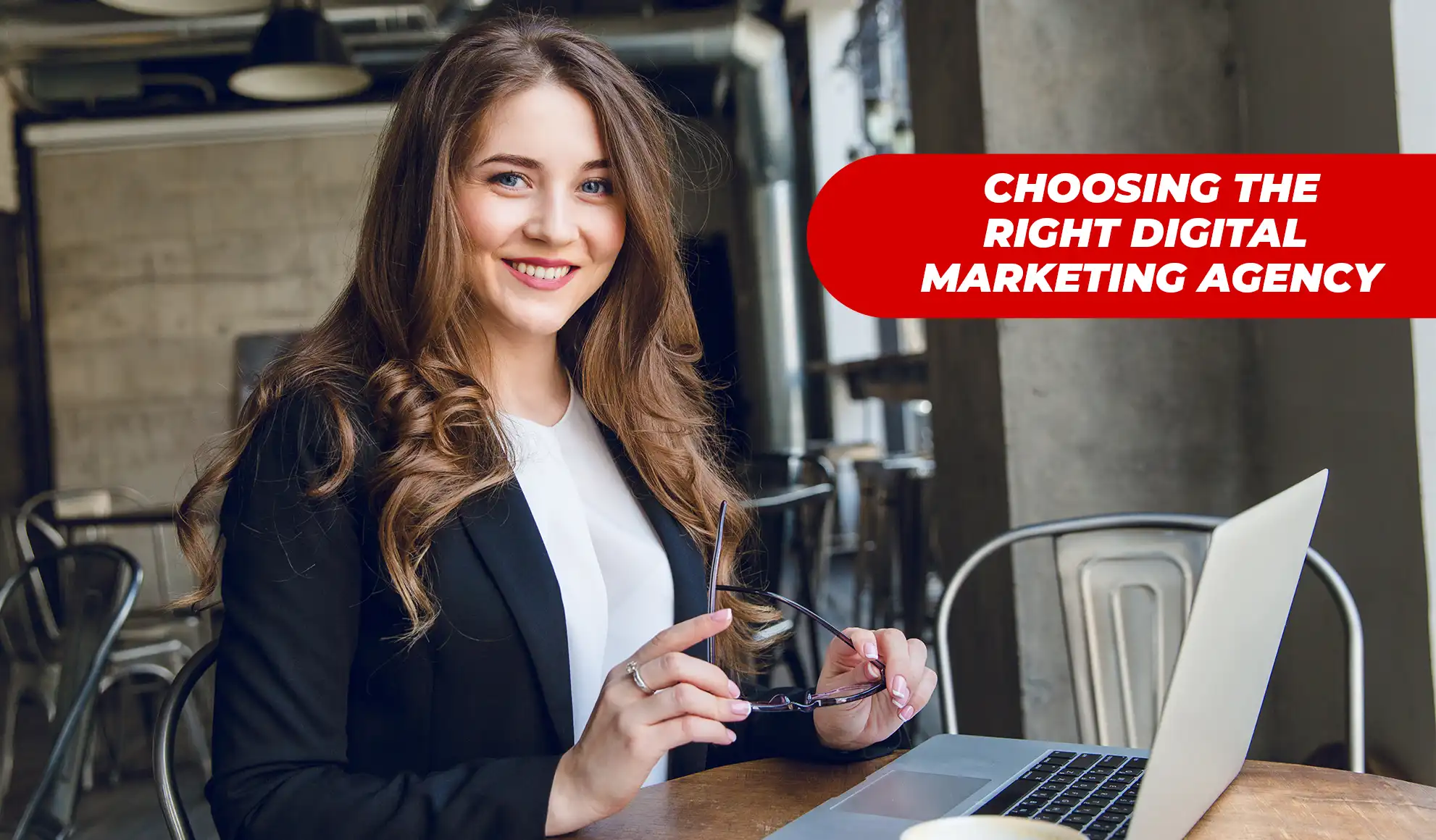 Types Of Digital Marketing Agency
Agencies can come at different sizes and costs, picking the right one also depends on the stage your business is currently in. It's not always about the pricing, it's also about the value they bring on to the table. At a broad level it depends on the size of the organisation. However this need not be the only yardstick for choosing the type of agency.
Who should go to whom?
Figuring out the business possibilities – A freelancer or do it yourself

Starting up – Stage A (<5 ppl company) – A freelancer

Starting up – Stage B (5-15 ppl company) – A small scale tight knit agency

Early Growth (15-50 ppl company) – A small scale & decently established agency (this is where FrontFold is at the moment)

Mid Growth (50-200 ppl company) – A medium scale renowned agency

Established Businesses (200+ employees) – A large scale, reputed agency with good track record
Based on the business requirement
Different stages of the marketing funnel need a different treatment from the digital agency. It is not very common for an agency to specialise in all stages of the funnel. Here's a quick table using the AIDA model for picking your requirements better.
A – Attention – Social Media Agency, Branding Agency, PR Agency, Content & Curation Agency
I – Interest –  Link Building Agency, Affiliate Marketing Agency, Email Outreach Agency
D – Desire – Performance Specialist Agency
A – Action – Performance Specialist Agency + Re-Targeting Specialist Agency
What To Expect From Your Digital Marketing Agency?
Once you've gone through all the trouble of shortlisting your final few agencies you will have to closely evaluate them on the finer aspects to seek the perfect match. So how exactly do you choose the perfect agency after you know what to expect?
Who should go to whom?
Transparency – Be sure about the data being presented. You would not agencies that showcase only the good side of things. You will need a guide, mentor and not someone who is there to flatter.
Plan for The Long Term – Agencies need to be long sighted. Unless you are starting fresh, you cannot plan for anything less than a month. You will also need more than 1 plan.
Their Pricing (Look for Value, Not Price) – You do not want to choose an agency whose incentive is based on dollars you spend on digital platforms. (Agencies have tie ups and kickbacks which will push them to make you spend higher – BE WARNED). You need someone who cares about every buck spent. The onus needs to be on the agency.
Expertise – Would you get operated from a surgeon knowing that they are conducting their first ever operation? It is kinda similar here as well. Do not pick agencies who happen to learn/experiment with your money. You do not want costly mistakes.
The Services offered – Agencies these days put everything under their service hood in order to win business. But, fail to deliver and lose clients faster than they acquire. It's not, more the merrier. Choose mastery over variety. 
The team & POC – Synergies are to match. Teams have different working models depending on the size of the agencies and internal structures. Talk to the one you will be interacting with. It is important that you resonate well with your point of contact. Choose the one that closely matches with your team's pulse. 
Their website – The reveal quite a lot about the business. You would not want to hand over your business to someone shady.
Tools — And The Expertise To Use Them – A good craftsman is defined by the kind of tools he carries. He knows his tools well and never blames one on his miss. So should be your agency you pick.
Outlandish promises – or hard sellers – Eliminate out the ones who say and promise anything and everything just to make it stick. They certainly do not mean it. You will have to go with agencies who give you the true picture up front.
Easy to talk to – Lastly, you would not want to go with an agency that is difficult to be reached out or work with.
Conclusion
It's just complicated. The increasing competition, the ever changing landscape makes it just too hard to pick the one to suit your needs. If you have still not been able to pick your type of agency, talk to us and we might be able to help you in some way or the other.
Get a personal consultation
.
A lot of clarity can be gained if we just talk to each other for 5mins.